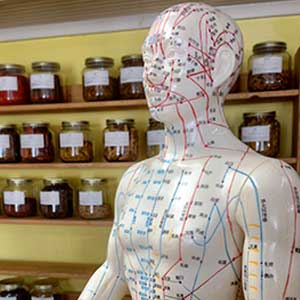 Acupuncture
Acupuncture is an effective form of medical treatment that has evolved into a complete holistic health care system. Practitioners of acupuncture and Chinese medicine have used this noninvasive treatment method to help millions of people become and stay well. Acupuncture promotes natural healing. It can enhance recuperative power and immunity, support physical and emotional health, and improve overall function and well-being. It is a safe, painless, and effective way to treat a wide variety of medical problems.
Acupuncture is a therapy that uses the insertion of tiny thread-like needles to specific points on the body along meridians (energy channels of the body) that cross the body. As long as the energy flows freely through these pathways, health is maintained. When the flow of energy is disturbed for any reason, there is disruption in health, resulting in pain or illness. By stimulating appropriate acupuncture points along these meridians, the energy is regulated, and health is restored.
Ear Seed Treatment
What is an ear seed treatment?
Ear seeds are small black seeds from the vaccaria plant or small metal beads or pellets that are secured on the ear with a piece of adhesive tape over specific acupressure points. Mild pressure is then placed with finger tips of the person.
What is the purpose of ear seeds?
Ear seeds are placed on specific points in your ear to improve the body's flow of Qi (vital energy) to restore balance between yin and yang within the internal organs.
What are the health benefits of ear seeds?
Ear seeds can help with allergies, anxiety, arthritis, chronic pain, constipation, depression, fibromyalgia, headaches, insomnia, IBS, lower back pain, migraines, aid in smoking cessation, promote sounder sleep, relieve stress, help with motion sickness, and support weight loss….and many other symptoms.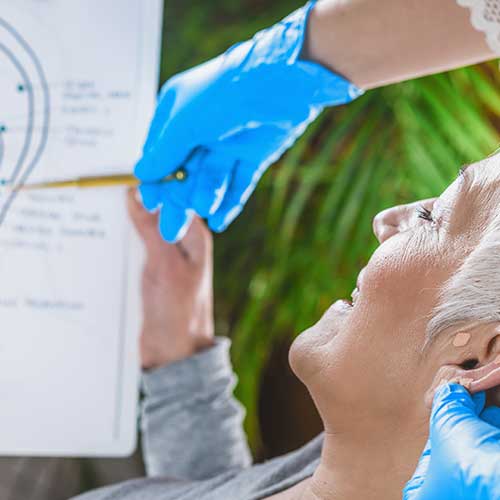 Mei Zen Cosmetic Acupuncture
Mei Zen Cosmetic Acupuncture is your healthy option for looking and feeling younger. Cosmetic Acupuncture is a healthy option for cosmetic improvements. It is the true "anti-aging medicine".
Through the procedure is not well known or publicized in the United States, it has been used for centuries in China by Emperors and the wealthy. Cosmetic Acupuncture is a relatively non-invasive procedures that actually improves your health.
The obvious benefits include having softer, firmer skin, reduction of deeper wrinkles, possible elimination of finer wrinkles, and improvements of jowl lines. Although not visually as dramatic as a surgical procedure, Mei Zen Cosmetic Acupuncture actually has a much more dramatic overall effect. Besides the obvious visual changes, patients have reported improved digestion, better quality sleep, reduction of hot flashes, elimination of mild depression and anxiety, improved energy, and an overall sense of well-being. Patients leave not only looking younger but feeling younger and healthier. It is fair to say that this is the only cosmetic procedure that actually improves the health of the patient.  From Western medicine standpoint, Mei Zen Cosmetic Acupuncture works because the needles may cause micro-traumas in the skin to which the body can respond by increasing blood flow and the production of collagen and elastin for wound healing. The needling, which is done at the level of the dermis, may also stimulate neurotransmitter production. From the Chinese Medicine perspective, qi and blood are being brought to the face, qi is being lifted, and the body's energetic systems are being put into balance. This is why the wonderful side effects occur. The procedure is very low risk because the needling is so superficial; occasionally bruising occurs.
2 Treatments a week for 5 weeks
Important because the skin (dermis) has to be constantly stimulated to stimulate collagen
Treats the skin and internal causes of aging
Before and after pictures will be taken
Results can be from subtle to dramatic
Results may last 2-5 years with monthly maintenance. Once result aren't lasting, it is time for another series of 10
Organic Manicures & Pedicures
Enjoy pampering yourself with a manicure & pedicure without the harsh smells, fumes and avoid being exposed to toxins on your skin and nails. 
All the products used are organic and free of damaging chemical including our lotion, nail polish remover, essential oils and scrubs.  We are exceptionally proud to carry Poofy nail polish because they offer a large variety of beautiful colors which are all FREE of the major toxins found in conventional polishes such as formaldehyde, toluene, DBP (phthalates), formaldehyde resin, TPHP, camphor, xylene, parabens, fragrances, silicones, acetone, mineral oils, propylene glycol, ethanolamine, and animal ingredients.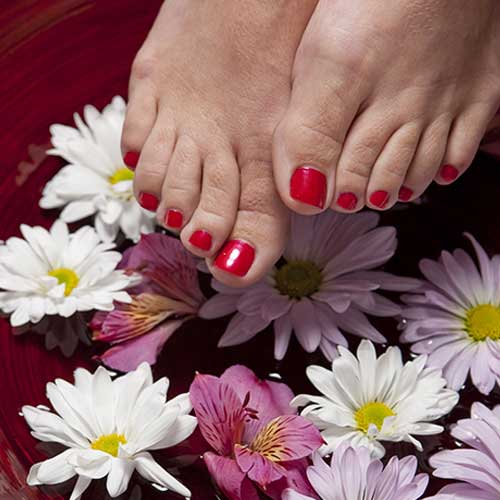 Winter Ritual
Only $185
Facial
Pedicure
Manicure 
Full Body Massage
Pick Any 3
15% Off
Donec rutrum congue leo eget malesuada. Proin eget tortor risus. Sed porttitor lectus nibh. Donec sollicitudin molestie malesuada. Donec sollicitudin molestie malesuada. Nulla quis lorem ut libero malesuada feugiat. Curabitur aliquet quam id dui posuere blandit. Sed porttitor lectus nibh. Praesent sapien massa, convallis a pellentesque nec, egestas non nisi
Testimonials
What They Say
"Lorem ipsum dolor sit amet, consectetur adipiscing elit, sed do eiusmod tempor ut labore et dolore magna aliqua. Ut enim ad minim veniam, quis nostrud exercitation ullamco laboris nisi ut aliquip ex ea commodo consequat. Duis aute irure dolor in reprehenderit in voluptate velit esse cillum dolore eu fugiat nulla pariatur."
"Lorem ipsum dolor sit amet, consectetur adipiscing elit, sed do eiusmod tempor ut labore et dolore magna aliqua. Ut enim ad minim veniam, quis nostrud exercitation ullamco laboris nisi ut aliquip ex ea commodo consequat. Duis aute irure dolor in reprehenderit in voluptate velit esse cillum dolore eu fugiat nulla pariatur."
"Lorem ipsum dolor sit amet, consectetur adipiscing elit, sed do eiusmod tempor ut labore et dolore magna aliqua. Ut enim ad minim veniam, quis nostrud exercitation ullamco laboris nisi ut aliquip ex ea commodo consequat. Duis aute irure dolor in reprehenderit in voluptate velit esse cillum dolore eu fugiat nulla pariatur."
"Lorem ipsum dolor sit amet, consectetur adipiscing elit, sed do eiusmod tempor ut labore et dolore magna aliqua. Ut enim ad minim veniam, quis nostrud exercitation ullamco laboris nisi ut aliquip ex ea commodo consequat. Duis aute irure dolor in reprehenderit in voluptate velit esse cillum dolore eu fugiat nulla pariatur."