Services
Classes:  Fitness, Health, Lifestyle & Wellness
Get Rewarded For Spreading the Word!
We LOVE referrals! Refer a patient to us and you get a FREE Stress-Relief acupuncture treatment!
Body Sculpting
This class tones your muscles and increases bone density with a variety of exercises. Each class is different so you and your muscles will never be bored!
Chair Barre
This class is a low-impact, total body workout that uses body weight to burn calories while sculpting and toning strong, sleek muscles.  It combines elements of ballet, Pilates, and yoga to improve strength, blance, posture, and flexibility.  Don't worry – you do not need to be a dancer to enjoy this class! All fitness levels will get an amazing full body workout with Chair Barre. 
COMING SOON:

Chair Yoga
Chair Yoga is a 30 Minute Exercise and Stress-Reducing Class that is excellent for practitioners of all ages. This class will help to improve your range of motion, Build Strength, Balance, and help to Stretch and Tone the body. Modifications are available in this class, so there is something for everyone to enjoy! This is great for those recovering from illness and wanting to get back into shape, and also for those with limited mobility or difficulty getting up and down off of the ground. Yoga movements and breathing exercises help to reduce stress and promote good circulation and movement throughout the body.
Step and Sculpt
Step and Sculpt is the perfect workout for anyone who wants to build cardiovascular and muscle strength. It gets your heart and lungs in shape while burning calories and toning your muscles.  Step and sculpt can help people of all fitness levels achieve success with their health goals!
Strength & Balance Flow Yoga
This 30-minute class includes yoga postures and movements to help strengthen, tone, and balance the body. You will leave feeling stronger, steady and energized. This class includes some vinyasa (pushups) and students should be comfortable getting up and down off the ground multiple times. Some modifications offered. Can help with weight loss. Bring water!
Yoga Express
Get all of the benefits of yoga in this thirty-minute class. We will improve strength, flexibility, and balance, while detoxifying and removing stress.
Yoga Fit
Yogafit is a Vinyasa style of Hatha yoga heavily rooted in Ashtanga principles.  Yogafit pulls from classical yogic teachings and modern principles of exercise science- emphasizing yoga for every body and the path of Karma- giving back to the community. 
Yoga Pilates
This fusion includes all of the best elements of yoga and Pilates. We will improve strength, concentrating on the core, while focusing on mindfulness, balance, and flexibility. 
Yoga Stretch
This class includes 30 minutes of yoga poses designed to relax and restore the body by releasing stress and tension. Includes gentle seated and standing stretches. Helps to heal and align the body. Suitable for all levels of practitioners and modifications offered.
Client Favorite
Stress Relief Acupuncture & Massage Happy Hour
Our non-alcoholic Acupuncture and Massage Happy Hour is one Friday every month where Chair massages and Acupuncture Stress Relief treatments are available on a walk-in basis. For those who have never had acupuncture, this is a great way to be introduced to acupuncture and experience its amazing benefits with stress reduction! Acupuncture sessions are approximately 25 mins. Please join us and bring a friend! 
Want to Join the Party?!  Call & see when the next one is scheduled:


321-725-2438
Get $5 Off Your Next Visit
LIKE our Facebook page and share your positive experience under REVIEWS.
(Limit 1 coupon per customer)
Your Journey
Towards Optimal Health Begins With That First Step...Schedule Your Appointment TODAY!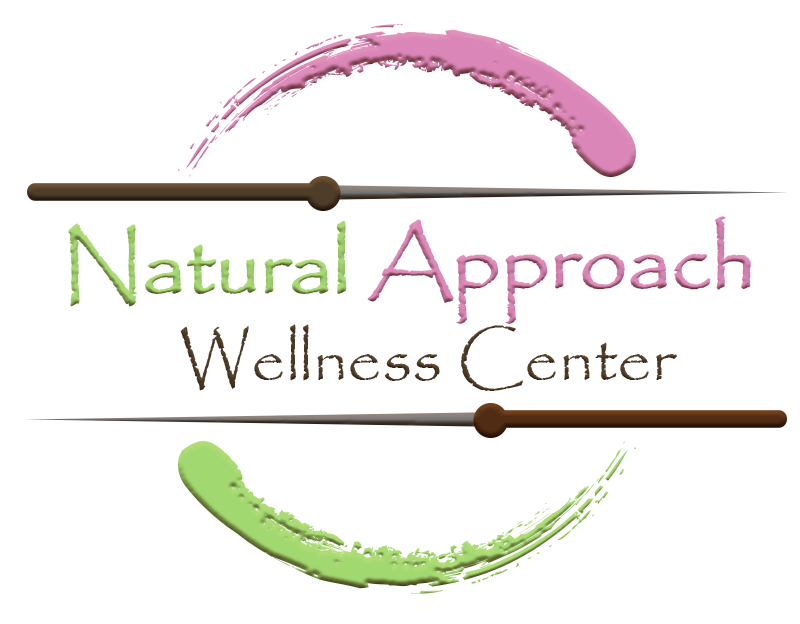 Our Hours
Mon.  9:30-6 PM
Tues. - Thurs. 9:30-4 PM
Fri. 9-12:30 PM
Fri. 9-12pm & 1-3pm
(Massages by Appointment)
Sat. 9-12pm & 1-3pm
(Massages by Appointments)
Sun. Closed
Where to Find Us
Natural Approach Wellness Center
2002 Pennwood Drive
Melbourne, Florida 32901
Regular Special Events
One Friday a Month Open for
Stress Relief Happy Hour Events
License #MM15764 & #MA20491