Services
Classes:  Fitness, Health, Lifestyle & Wellness
Weekly & Monthly Classes for All Ages
Don't Be Shy! We have classes to fit every need &
EVERYONE is WELCOME!
If you are viewing this page on your iPhone using the Safari browser, you may be seeing an "I'm Not a Robot" message box, preventing you from seeing our Calendar.  Unfortuantely, this is a bug in the Apple iOS that is beyond our control.  BUT, we don't want you to miss your favorite class, so for your convenience we are providing a PDF of our CLASS CALENDAR that you can CLICK ON to see our schedule.
Weekly Class Descriptions
Aerial Yoga Tone & Stretch (45 Minutes)
A fun and practical workout, beginners are welcome. This class helps us to tone the body, with a combination of traditional yoga poses, barre style movements, and amazing therapeutic Aerial stretches. Practicing with the hammock helps to increase muscle tone, flexibility and mobility. You will develop a unique kind of strength, body awareness and well-being. This class is also great for weight loss!
Adult and kids Aerial Yoga classes are limited to 6 spots.  Please reserve your spot by clicking on the link:
Body Sculpting
This class tones your muscles and increases bone density with a variety of exercises. Each class is different so you and your muscles will never be bored!
Cardio Strength
Step and Sculpt is the perfect workout for anyone who wants to build cardiovascular and muscle strength. It gets your heart and lungs in shape while burning calories and toning your muscles.  Step and sculpt can help people of all fitness levels achieve success with their health goals!
Chair Barre
This class is a low-impact, total body workout that uses body weight to burn calories while sculpting and toning strong, sleek muscles.  It combines elements of ballet, Pilates, and yoga to improve strength, blance, posture, and flexibility.  Don't worry – you do not need to be a dancer to enjoy this class! All fitness levels will get an amazing full body workout with Chair Barre. 
Chair Strength Class (40 Minutes)
A total body workout using chairs to sit in as well as weights to move through a variety of exercises that will promote upper and lower body strength as well as balance and posture. Benefits of the class include helping you to stay active and independent. Helps to decrease risk of injury and improves balance and coordination. This class helps to maintain muscular strength while enhancing flexibility and develop a more functional body.
Chair Yoga (40 Minutes)
Chair Yoga is a 30 Minute Exercise and Stress-Reducing Class that is excellent for practitioners of all ages. This class will help to improve your range of motion, Build Strength, Balance, and help to Stretch and Tone the body. Modifications are available in this class, so there is something for everyone to enjoy! This is great for those recovering from illness and wanting to get back into shape, and also for those with limited mobility or difficulty getting up and down off of the ground. Yoga movements and breathing exercises help to reduce stress and promote good circulation and movement throughout the body.
Kids Aerial Yoga – Accessible
A fun and practical workout, students ages 7-13 are welcome. This class helps kids with emotional regulation, balance, coordination, and strength. Kids have so much fun feeling like they are flying through the air. This combined with traditional yoga helps students to feel grounded, flexible, strong and resilient. This class is accessible and can accommodate students with or without special needs.
Yoga Express
Get all of the benefits of yoga in this thirty-minute class. We will improve strength, flexibility, and balance, while detoxifying and removing stress.
Yoga Pilates
This fusion includes all of the best elements of yoga and Pilates. We will improve strength, concentrating on the core, while focusing on mindfulness, balance, and flexibility. 
Yoga Strength & Balance Flow
This Class includes yoga postures and movements to help strengthen, tone, and balance the body. You will leave feeling stronger, steady and energized. This class includes some vinyasa (Pushups) and students should be comfortable getting up and down off the ground multiple times. Some modifications offered. Can help with weight loss. Being Water!
Monthly Class Descriptions
Henna Workshop – $35
Join for a fun Activity! Henna is an ancient art form with origins in Egypt and India. It's relaxing and therapeutic qualities make for an excellent hobby to beautify your hands, your friends, and your family in a special exchange of art. In this class we will focus specifically on creating flowers and vines in this fun workshop style hands-on class. Includes cones to practice with and two to take home. Each participant will receive a small design at the end of class from Mariah while we practice our new techniques. Spaces limited to 8 Participants.
Restorative Aerial Workshop – 75 Minutes – Cost $20
A yoga practice to relax body and mind. This class will include relaxing decompressing poses. In restorative we hang out in poses longer to really activate a shift in the mind & body. Unlike a standard aerial yoga class the hammocks are lowered to about 12-14 inches, lower to the ground supporting us in stretches to lengthen and relax. Restorative Aerial Yoga can assist the body in spinal adjustments and promote a deep release of stress and tension through movements supported by the aerial silks. In this workshop we will break down poses, with time available for questions and adjustments for all students. Great for those who are new to aerial or for those who would like a deeper understanding of the practice
Yoga for Anxiety Workshop $20
A 75-minute interactive session to help alleviate symptoms caused by stress, tension and blocked energy. Flow through a 45 Minute yoga sequence designed to calm the body, align internal organs and release deep rooted tension. This is a Gentle sequence accessible to all levels with detailed modifications offered. We will begin class with a discussion led by Health and Fitness expert Mariah Almerez RYT500 to learn how yogic philosophy helps us to understand anxiety and fluctuations of the mind to promote clear thinking and wellness. Rise above stress. Register today, space is limited. Each participant will receive a pamphlet to take home
Yoga for Back Pain with Tibetan Sound Therapy Workshop $30 
Align your spine! Help to alleviate pain and tension through a 60 Minute yoga sequence with extra time allotted for conversation modification and explanation. Learn movements designed to help lymph & blood flow more clearly through the axial spine by loosening hips and shoulders and adjusting posture. Class will conclude with 15-20 minutes of Tibetan Sound Therapy adjustments using traditional bowls which will be placed on the back and shoulders. The vibrations from the bowls release tension and align energy in the body. Class size is limited to 6 so each participant receives the full experience of spinal relaxation.
Yoga for Sleep and Relaxation $25 
Do you have trouble getting to sleep? This workshop series will dive into how the pillars of yoga can help you rest soundly! We will learn life hacks to improve sleep, then flow through a gentle sequence intended to calm anxiety and stress enabling the body to obtain a more restful sleep. Each pose will be explained in detail so that each participant will understand the benefit of all postures. The sequence will be interactive, and questions are welcome! This workshop is suitable for ages 13 and up, families and all levels are welcome. According to leading experts at Harvard Medical – not only can sleep deprivation affect focus, it also linked with obesity, type 2 diabetes, hypertension, mood disorders, immune function, and life expectancy. Daily Yoga practice has been shown to improve sleep efficiency, total sleep time, total wake time (during the night), sleep onset latency (the amount of time it takes to fall asleep) and wake time after sleep onset. Each participant will take away their own custom, herbal infused eye pillow for use during their personal practice.
Get $5 Off Your Next Visit
LIKE our Facebook page and share your positive experience under REVIEWS.
(Limit 1 coupon per customer)
Your Journey
Towards Optimal Health Begins With That First Step...Schedule Your Appointment TODAY!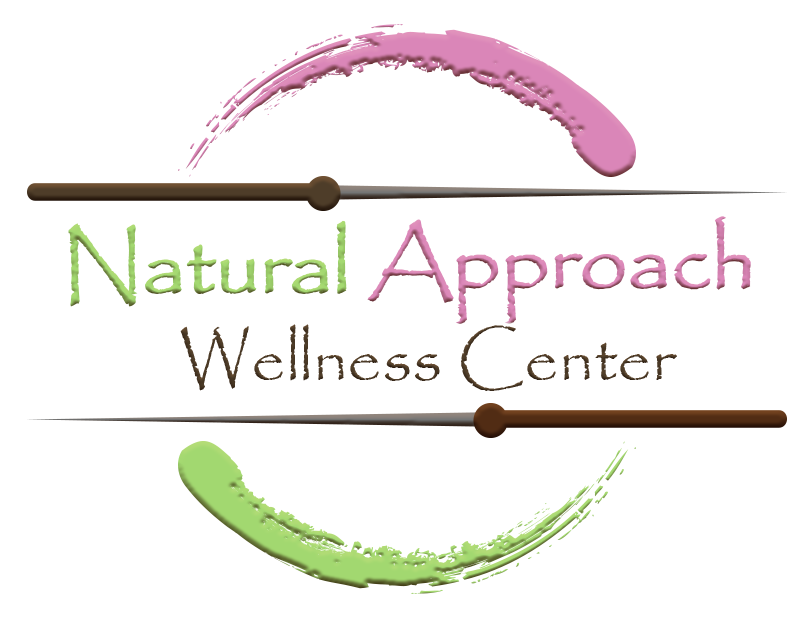 Our Hours
Mon. & Wed. 8:30-6 PM
Tues. & Thurs. 2-6 PM
Sat. (Massages by Appointment)
Where to Find Us
Natural Approach Wellness Center
2002 Pennwood Drive
Melbourne, Florida 32901
License #MM15764 & #MA20491