Services
Classes:  Fitness, Health, Lifestyle & Wellness
Classes for All Ages
Don't Be Shy! We have classes to fit every need &
EVERYONE is WELCOME!
If you are viewing this page on your iPhone using the Safari browser, you may be seeing an "I'm Not a Robot" message box, preventing you from seeing our Calendar.  Unfortuantely, this is a bug in the Apple iOS that is beyond our control.  BUT, we don't want you to miss your favorite class, so for your convenience we are providing a PDF of our CLASS CALENDAR that you can CLICK ON to see our schedule (for the current month).
Aerial Yoga Tone & Stretch (45 Minutes)
A fun and practical workout, beginners are welcome. This class helps us to tone the body, with a combination of traditional yoga poses, barre style movements, and amazing therapeutic Aerial stretches. Practicing with the hammock helps to increase muscle tone, flexibility and mobility. You will develop a unique kind of strength, body awareness and well-being. This class is also great for weight loss!
Adult and kids Aerial Yoga classes are limited to 6 spots.  Please reserve your spot by clicking on the link:
Body Sculpting
This class tones your muscles and increases bone density with a variety of exercises. Each class is different so you and your muscles will never be bored!
Cardio Strength
Step and Sculpt is the perfect workout for anyone who wants to build cardiovascular and muscle strength. It gets your heart and lungs in shape while burning calories and toning your muscles.  Step and sculpt can help people of all fitness levels achieve success with their health goals!
Chair Barre
This class is a low-impact, total body workout that uses body weight to burn calories while sculpting and toning strong, sleek muscles.  It combines elements of ballet, Pilates, and yoga to improve strength, blance, posture, and flexibility.  Don't worry – you do not need to be a dancer to enjoy this class! All fitness levels will get an amazing full body workout with Chair Barre. 
Chair Strength Class (40 Minutes)
A total body workout using chairs to sit in as well as weights to move through a variety of exercises that will promote upper and lower body strength as well as balance and posture. Benefits of the class include helping you to stay active and independent. Helps to decrease risk of injury and improves balance and coordination. This class helps to maintain muscular strength while enhancing flexibility and develop a more functional body.
Chair Yoga (40 Minutes)
Chair Yoga is a 30 Minute Exercise and Stress-Reducing Class that is excellent for practitioners of all ages. This class will help to improve your range of motion, Build Strength, Balance, and help to Stretch and Tone the body. Modifications are available in this class, so there is something for everyone to enjoy! This is great for those recovering from illness and wanting to get back into shape, and also for those with limited mobility or difficulty getting up and down off of the ground. Yoga movements and breathing exercises help to reduce stress and promote good circulation and movement throughout the body.
Kids Aerial Yoga – Accessible
A fun and practical workout, students ages 7-13 are welcome. This class helps kids with emotional regulation, balance, coordination, and strength. Kids have so much fun feeling like they are flying through the air. This combined with traditional yoga helps students to feel grounded, flexible, strong and resilient. This class is accessible and can accommodate students with or without special needs.
Yoga Express
Get all of the benefits of yoga in this thirty-minute class. We will improve strength, flexibility, and balance, while detoxifying and removing stress.
Yoga Pilates
This fusion includes all of the best elements of yoga and Pilates. We will improve strength, concentrating on the core, while focusing on mindfulness, balance, and flexibility. 
Yoga Strength & Balance Flow
This Class includes yoga postures and movements to help strengthen, tone, and balance the body. You will leave feeling stronger, steady and energized. This class includes some vinyasa (Pushups) and students should be comfortable getting up and down off the ground multiple times. Some modifications offered. Can help with weight loss. Being Water!
Get $5 Off Your Next Visit
LIKE our Facebook page and share your positive experience under REVIEWS.
(Limit 1 coupon per customer)
Your Journey
Towards Optimal Health Begins With That First Step...Schedule Your Appointment TODAY!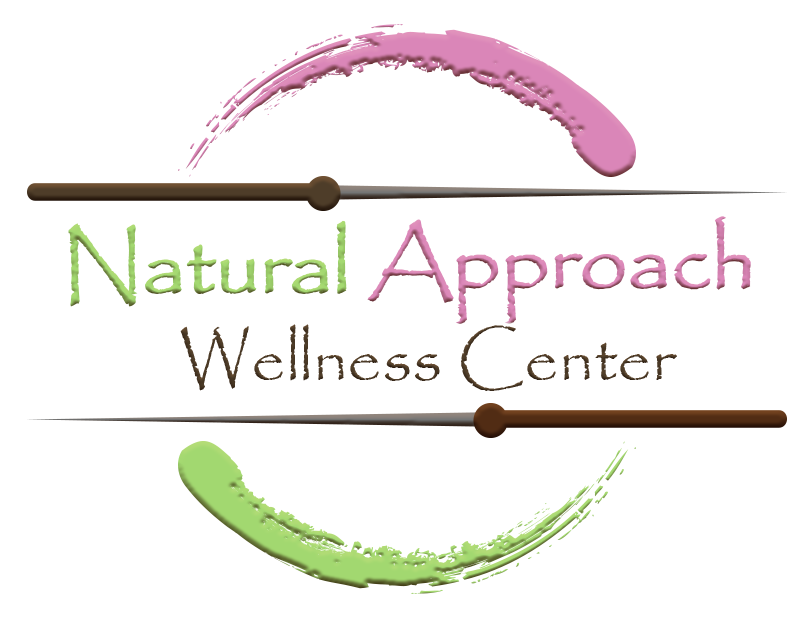 Our Hours
Mon. & Wed. 8:30-6 PM
Tues. & Thurs. 2-6 PM
Sat. (Massages by Appointment)
Where to Find Us
Natural Approach Wellness Center
2002 Pennwood Drive
Melbourne, Florida 32901
License #MM15764 & #MA20491