Read about Our
Success Stories
Our Clients Tell You Why They Trust Natural Approach!
at Natural Approach Wellness Center
Your Success is Our Goal
"Years of doctors ignoring, misdiagnosing, and just basically failing……. Dr. Laura has helped me see the light!
If you are remotely skeptical like I was, you need to put it aside and just give it a month and see for yourself.  She and her staff are incredible.
I can't thank her enough for giving me my live back"
– Luis Govantes
"I  just had my first acupuncture appointment and it was amazing!! Without any prior knowledge of my condition she pinpointed exactly what is wrong with me through her initial examination. 
I was blown away by how accurate she was! If you are considering acupuncture go see Dr. Laura at Natural Approach Wellness Center. She is well educated in her field, attentive, understanding and really listens to you.  I am so excited for my treatment with her!"
– Brandy Bowman
"I want to thank Dr. Laura and the Natural Approach team. They kept my body, mind and soul in condition to capture a third place finish in Legends Longboard ESA Eastern Championship.
I was contemplating knee surgery and experiencing a downward spiral in my competition results before being treated at Natural Approach Wellness Center.
Again thank you Dr. Laura and the Natural Approach team!"
– Jeff Majaika
"I've been seeing Laura since 2004. I have severe osteoporosis of my spinal discs. I've had so many fractures to my discs that my x-rays and MRI just gave up counting and say "multiple." I've had to have a hip replaced. I've broken my wrist. I take no medications of any kind. No matter what degree of pain I'm feeling or what amount of stress I'm under, I can always depend on Laura to give me the help I need.
Presently she is treating my husband for his problems with peripheral neuropathy. His ability to walk has been severely declining. Now, after 7 weeks of treatment, he has improved an amazing amount. This a bit unusual since he is 87 years old. Improvement, especially to the extent he is experiencing, is not something one would expect at his age. Today his neurologist agreed that there are definite improvements in his condition – very nice to get that conformation from a specialist. 
Not only is Laura already highly trained, but I've never known a time when she wasn't studying to improve her ability to help others. Best of all, she is a lovely person – a rare find in our world today."
– Jackie Zerick
"I was in a motorcycle accident in 2009 and was getting injections a a significant cost out of pocket after several treatments of acupuncture the pain has subsided and I haven't had back pain since. Now turn the clock ahead to 2016 / 2017.  
I have had excruciating stabbing pain in my knee due to no cartilage and even though I hate to admit it arthritis.  I have tried Orthovisc and steroid knee injections which only lasted short term a couple of weeks the longest after one a…cupuncture treatment the pain is manageable and has not bothered me since taking the herbs along with acupuncture.
The only course of action left was knee replacement and with Dr Laura's help I am confident i can avoid that all together.  I would recommend setting up an appointment for anyone who is looking for a natural way to manage pain."
– Ron Zerwek
"**IF YOU HAVE BACK PAIN, PLEASE READ THIS!**"
I truly cannot thank Dr. Laura enough for all that she's done for me. I was in a pretty bad car accident over a year ago. Both cars got completely totaled.. The other guy was involved in a high-speed chase against police when he ran a red light and crashed into me. It completely changed my life, for the worst..
I received 6 trigger point injections on my thoracic, 2 epidurals on my lumbar, tons of 'worthless' pain killers and man…y, many hours of physical therapy, excruciating pain and suffering.. I literally threw everything I could at my injuries to try and heal, except for surgery, which was starting to look like a possibility as well, according to my doctors. A few months ago I was referred to Laura from Natural Approach, by my father-in-law. And although I was pretty skeptical about the treatment actually helping me, I was still willing to try anything at that point to stop my pain and finally healing my body properly.
Fast forward to today, and as I'm typing this, I'm no longer in pain meds, I'm able to work again, and my pain level in NOWHERE NEAR as bad as was it was before the treatments (from a 9/10 to 2/10 easy), even with all of those injections and meds, it was Laura's acupuncture expertise that rose above the rest. I actually got REAL results, no more masking the pain. Thank you, Laura. 🙂 I'm a true believer now. You have a fan for LIFE!"
– Juan Carlos Gonzalez
"My daughter was recently diagnosed with Sensory Processing Disorder, so all these years of fighting and fussing over socks, shoes, clothes, etc……were really not just her being horrible. But now what to do?
Therapy helps, but the tension and frustrations for us both on a daily basis were unbearable – until we found Dr. Vasallo and Bach Remedies! Within the first day of using the drops (and that's mom and daughter both!) – there was an immediate ability on both of our parts to get through the day without screaming matches and temper tantrums. What a refreshing change in the tenor of our relationship!
Don't get me wrong – there are still battles to fight and work to be done, but with the drops I feel we are both armed with the ability to face these challenges in a more calm and controlled way. Thanks Cr. Vasallo for coming to our "RESCUE" with Bach Remedies."
– Terassa Geach
"The last three years have been challenging ones for me. I was diagnosed with R.A, fractured my tailbone and had a lumpectomy.
I had P.T and continued to work with a trainer and had made some progress. I am an optimistic person but had begun to feel discouraged as if I had reached a plateau and was stuck. I had joint pain, was tired a lot and my balance and ability to walk any distance w/o my cane was limited. A friend of mine suggested Dr. Laura as she was singing her praises for the help she had experienced with her medical issues.
Words are not adequate to express the improvements I have had since seeing Laura. I am stronger, have more energy, do not need over the counter pain meds and feel like myself again. Friends comment on the changes they see. Dr. Laura and acupuncture I believe is the reason why I continue to improve. She is a wonderfully calming professional and she and her staff are great! I thank them all! And cannot recommend them too highly or too often!"
– Judy Graham
"I was referred here by a good friend who couldn't say enough good things about Dr. Laura I walked in with a terrible headache and severe neck pain, which are the result of 4 bulging disks in my neck.
I had an incredible consultation. Dr. Laura really listens, she asks many questions and cares. I had acupuncture after the consultation and left their office with some herbs to take every day. By the time I got home I had no headache, today my head still does not hurt and my neck pain is there but not as intense. I did not have to take excedrin or Meloxicam which to me is almost a miracle.
I think if I follow her herbal protocol and continue the acupuncture sessions on a regular basis I will be able to live a normal life."
– Mary Aragones
"A motorcycle wreck resulted in multiple fractures in my leg. After a year and two surgeries, portions of the bone hadn't healed.
Another surgery was recommended on April 16. We decided to hold off for six weeks. I had four weeks of acupuncture and herbs. A May 28 x-ray showed the bone beginning to heal.
No surgery needed. Dr Laura and staff treated me with the kindness and respect of dedicated professionals. I only regret not starting treatment sooner."
– Joe Trimboli
"I received the Mei Zen cosmetic acupuncture treatments by Dr Laura, and also started using the Mei Zen skin care line at the same time.
My skin is firmer, I had a reduction in darkness and puffiness under my eyes, and some of my fine line wrinkles are now gone! The treatments are painless,(although a couple areas are a little sensitive)effective, and relaxing. I would definitely recommend this skin care treatment!
I will continue to use the Mei Zen skin care line, as my skin has never looked or felt better! Thank you Dr Laura!!!"
– Nicole Wingate
"After 6 grueling months of bone bruise in my foot, I am literally able to walk pain free and wearing normal shoes… Dr.Laura is knowledgeable and professional.
I have recommended Natural Approach to several of my friends and coworkers.. I will continue to visit and look forward to making improvements for my health…"
– Donna Sammon
"I was referred here by my Chiropractor. I've stopped going to the chiropractor instantly. The pain I've been dealing with the last 13 years, from my car wreck… has ceased severely…. from a 9/10…. to about 2/10.
I feel better, my movements don't hurt as much and just feel completely better! Thank God. Night and Day difference for me.
I wish everyone would try this place. Laura is very nice woman too, as well as her staff."
– Marcus Murillo
"I saw Dr. Laura after struggling to have a baby, and failed fertility treatments. She is the kindest person, and her knowledge and treatments helped to get my cycle regulated.
I now have a beautiful 11 weeks old daughter. I definitely recommend seeing her, to others who may be in my position or just want an overall improvement to how they're feeling!
I can't thank her enough!"
– Nikole Yannetta Gilbert
"Acupuncture treatments have been among the most relaxing and enriching experiences of my life, and Dr. Laura is a Godsend.
After now five sessions, I can tell a distinct difference in my body, and look forward to continuing treatments. If you're on the fence about trying acupuncture like I once was, I without hesitation recommend visiting Dr. Laura and her hospitable staff."
– Amanda Sanders
"I was diagnosed with a rare sleep disorder (hypersomnia) a couple of years ago, and after all the treatments have failed.
I decided to give acupuncture a try and I am glad I did. I started to feel better after a few treatments, I have been going for about 7+ months now and my life has change tremendously!!!
I am so thankful to have met Dr Laura!!!! My overall experience has been great, everyone makes sure that you're comfortable through-out each visit."
– Kim Noakes
"I can't even begin to tell you what Dr. Laura has done for me. I have seen every doctor under the sun and been on pain meds for a while when a friend referred me.
Dr. Laura took time to assess my issues and even diagnosed my disease correctly BEFORE the many doctors did! When I first went to her I was on pain meds and my pain level was a 10! I am now off meds and my pain level is usually at a 3 or lower.
She and her amazing staff are a blessing in my life. I am so thankful for them."
– Dee Helbig
"Learn from my experience, try acupuncture first! Acupuncture was the last resort for my back pain and in the end was the only thing that worked.
This is a relaxing place, Dr. is very knowledgeable and understanding.
Highly recommended."
– Ancuta Rader

"My husband suffers from joint inflammation; for years he has taken pills.  We were referred to Natural Approach Wellness Center. The Experience was new for us – all-natural herbs.  Laura explained in detail what was wrong and right away gave us a treatment. My husband's hand was back to normal in 2 days. We will continue to visit Laura for all other treatments. Best experience ever! Thanks a million Laura."
– Karla Dubon
"I had a lower back pain for a couple of weeks. I am an LMT.  I have done everything; heat, E-stem, ultrasound, massages, etc.  So I went for acupuncture treatment and my lower back pain was gone with 2 hours.  I highly recommend this treatment to anyone. Again, than you so much Dr. Laura."
– Rafael Antonio
"I absolutely love Dr. Laura and her staff!! Last year, during the chaos just before the pandemic hit, I was unwell and not getting very much help with traditional medicine. Bouncing around from specialist to specialist, being told various things with no conclusion or resolution. I started thinking of natural ways to heal.. a Natural Approach if you will, and voila, I made an appointment here with Dr. Laura! She not only helped me heal but gave me so much strength to pursue my gut instinct of how to heal naturally and using intervention when necessary! I am feeling TONS better every day, all thanks to her!!"
– Chelsea Blair
"Dr. Laura and her staff are amazing! They make you feel so welcomed and truly help you in every way possible. I sought out Natural Approach Wellness Center when I decided to get off birth control. I knew my cycles would be messed up, and honestly, I had no idea what I was in store for after the pill.
Dr. Laura takes a different approach to medicine, and I loved it. Rather than me telling her what my problems, she wanted to go in blindly to gather what she information she could get from my body. I do have to say I was quite shocked and thought that this was just going to be some BS thing. Let me tell you, it was not. She was able to pinpoint things that I didn't expect for her to even know about. For example, I injured my left shoulder at a muscular level and probably lower. I'm not sure how, I assume from the sport I played. Any-who, she MENTIONED it. I have no scars or anything in that area. At that point I was sold.
Long story short, she helped me get my period back. I got on birth control because I had painful periods to the point I couldn't walk and keep food down. Then on the pill I missed some of my withdrawal periods. My period thus far off the pill has been easy going. I have some cramps, but they are not how they use to be. She also helped me with my IBSC and fatigue. It was nice to have a doctor who has been helping me in a well-rounded way! I recommend Dr. Laura. I keep telling my family and friends how life changing it has been. Thank you, Dr. Laura and staff, for everything!"
– Becca Billman
"Dr. Laura is absolutely amazing! Visiting her was one of the best decisions I've ever made. While I had no real goal in getting acupuncture, it has helped me tremendously! Back pain almost non-existent, I'm actually getting quality sleep at night which hasn't happened since 2017 and I'm able to focus so much better and turning in much better work products. I'm
Not from Melbourne but I will be back to see her. And her staff is just as pleasant as she is! Thank you, Dr. Laura!"
– Certified Patient
"Dr. Vasallo successfully treated distracting and persistent pain in my triceps. I was skeptical but after 3 weeks of acupuncture and herbal teas, the discomfort went away. I'm very grateful to her for actually listening to my body and offering help where specialists had failed me."
–Melissa Kastanias
"I started seeing Dr Laura when traditional medicine could not offer me anything but pain medications for my daily headaches and anxiety attacks. It was a 'lets give it a try" moment. What do you have to lose other than your pain and fear of living with that pain? So I searched Melbourne area for acupuncturist. I found several offices in the area but there was one office that stood out with about 30 positive reviews. Wow! That is unusual, there must be something unique about it, so I called and scheduled an appointment with Dr. Laura. After the very first session, we call them 'acu-naps' my pain and stress levels were cut in half. I am seeing Dr Laura for about a month now and my quality of life increased to over 90%. So, all of you who are working on the computer, those who experience tension headaches and anxiety attacks, give a call to Dr. Laura's office and give it a try like I did. This is the quietest practice I've visited, their staff is very professional and welcoming. I would recommend this practice 100%! Thank you Dr. Laura and Michelle for your all your recommendations and help you gave us."
–Lena V. Clark
Get Rewarded For Spreading the Word!
We LOVE referrals! Refer a patient to us and you get a FREE Stress-Relief acupuncture treatment!
Get $5 Off Your Next Visit
LIKE our Facebook page and share your positive experience under REVIEWS. (Limit 1 coupon per customer)
Your Journey
Towards Optimal Health Begins With That First Step...Schedule Your Appointment TODAY!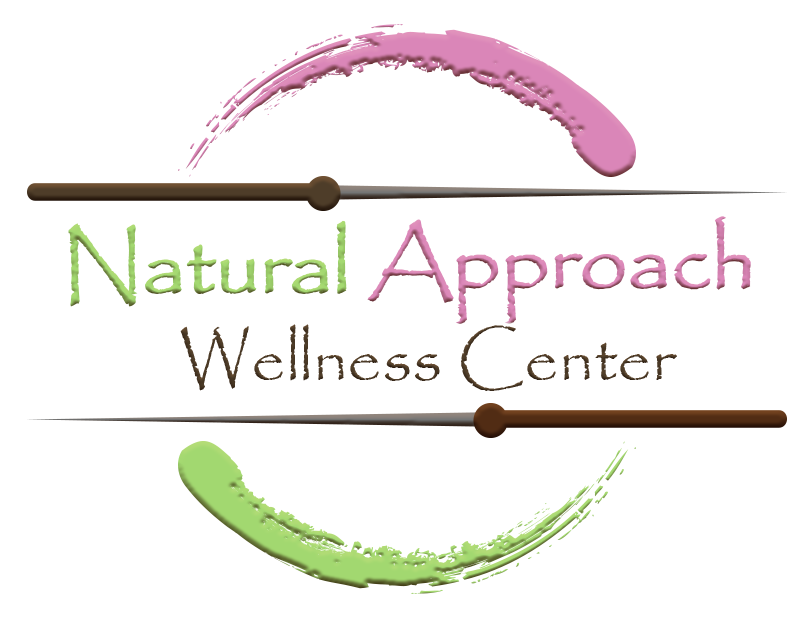 Our Hours
Mon. & Wed. 8:30-6 PM
Tues. & Thurs. 2-6 PM
Sat. (Massages by Appointment)
Where to Find Us
Natural Approach Wellness Center
2002 Pennwood Drive
Melbourne, Florida 32901
License #MM15764 & #MA20491